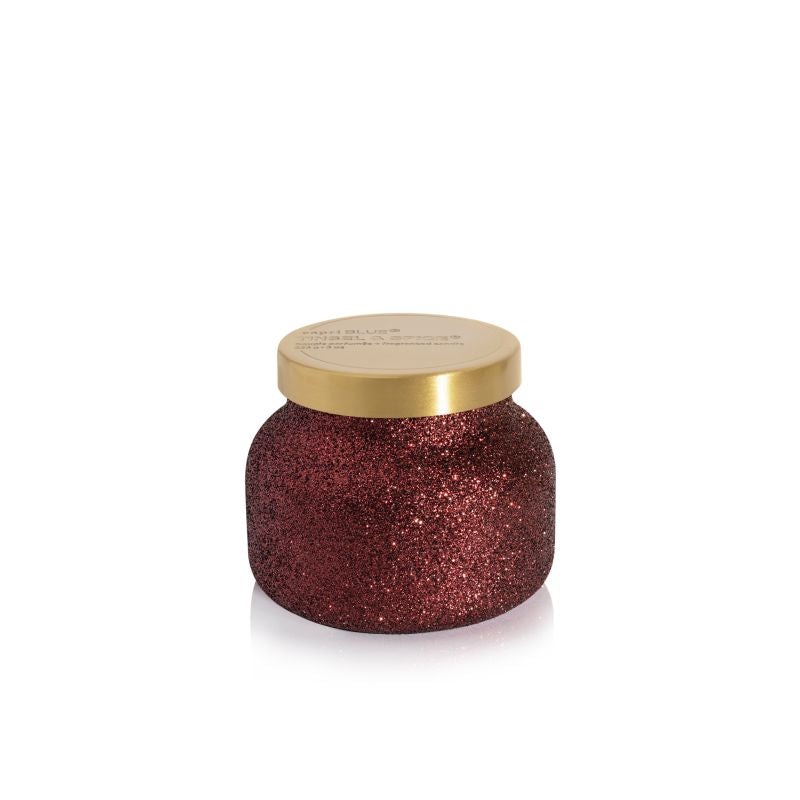 Capri Blue: Glam Petite Jar - Tinsel & Spice, 8oz
---
Tinsel & Spice is a fresh, spicy fragrance that is perfect for any time of the year! It features notes of juniper berry, cinnamon, clove with a twist of orange mandarin, vanilla and forest woods. You won't be able to get enough!

Burn Time: Up to 40 hours
Dimensions: 3"h x 3.5"d
Weight: 8 oz
**Not Available for Shipping*
In-Store Pickup Available
Shipping Not Available For This Item
Shipping is not currently available for this item. We are unable to ship certain items due to their size, weight, materials, etc.
Including but not limited to: glass candles, lifeguard hats, cookies, & scrubs.
If you wish to ship one of these items, we may be able to do so at a higher rate to insure your item gets to you safely! To inquire about shipping, please email us at seahorselaneboutique@gmail.com :)