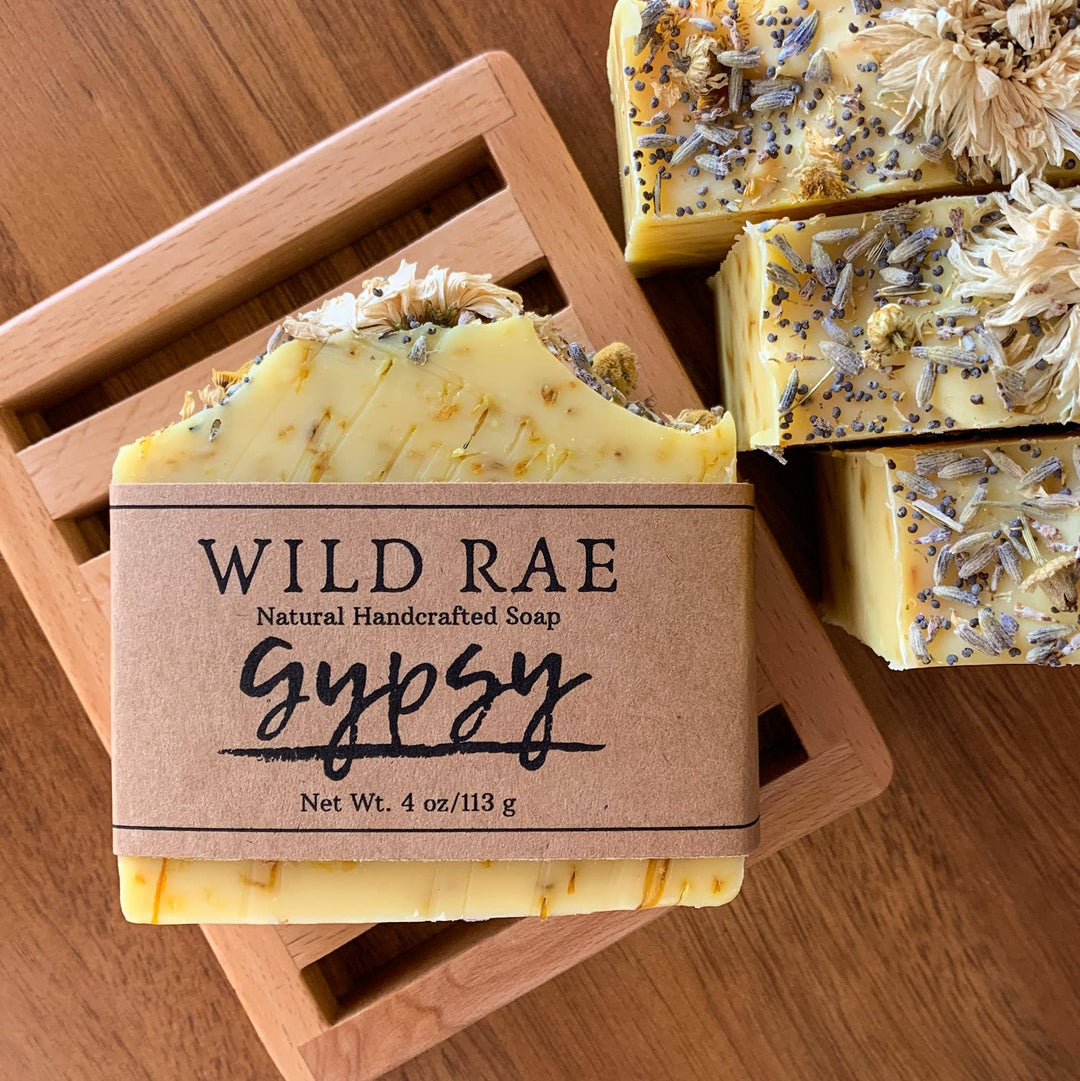 Gypsy | Natural Essential Oil Soap Bar - 4oz
---
Gypsy - An all-natural soap bar scented with our unique blend of sweet orange, ylang ylang, and frankincense essential oils. Infused with calendula and topped with assorted dried flowers and poppy seeds.
- 4 oz bar
To prolong the life of your soap, keep out of standing water and dry between uses.
Handmade by Wild Rae 
- Vegan Ingredients: Olive Oil, Water, Coconut Oil, Avocado Oil, Shea Butter, Sodium Hydroxide, Castor Oil, Fragrance (Essential Oils/Phthalate Free), Jojoba Oil, Sodium Lactate, Calendula, Chamomile, Lavender, Poppy Seed, Chrysanthemum.
In-Store Pickup Available