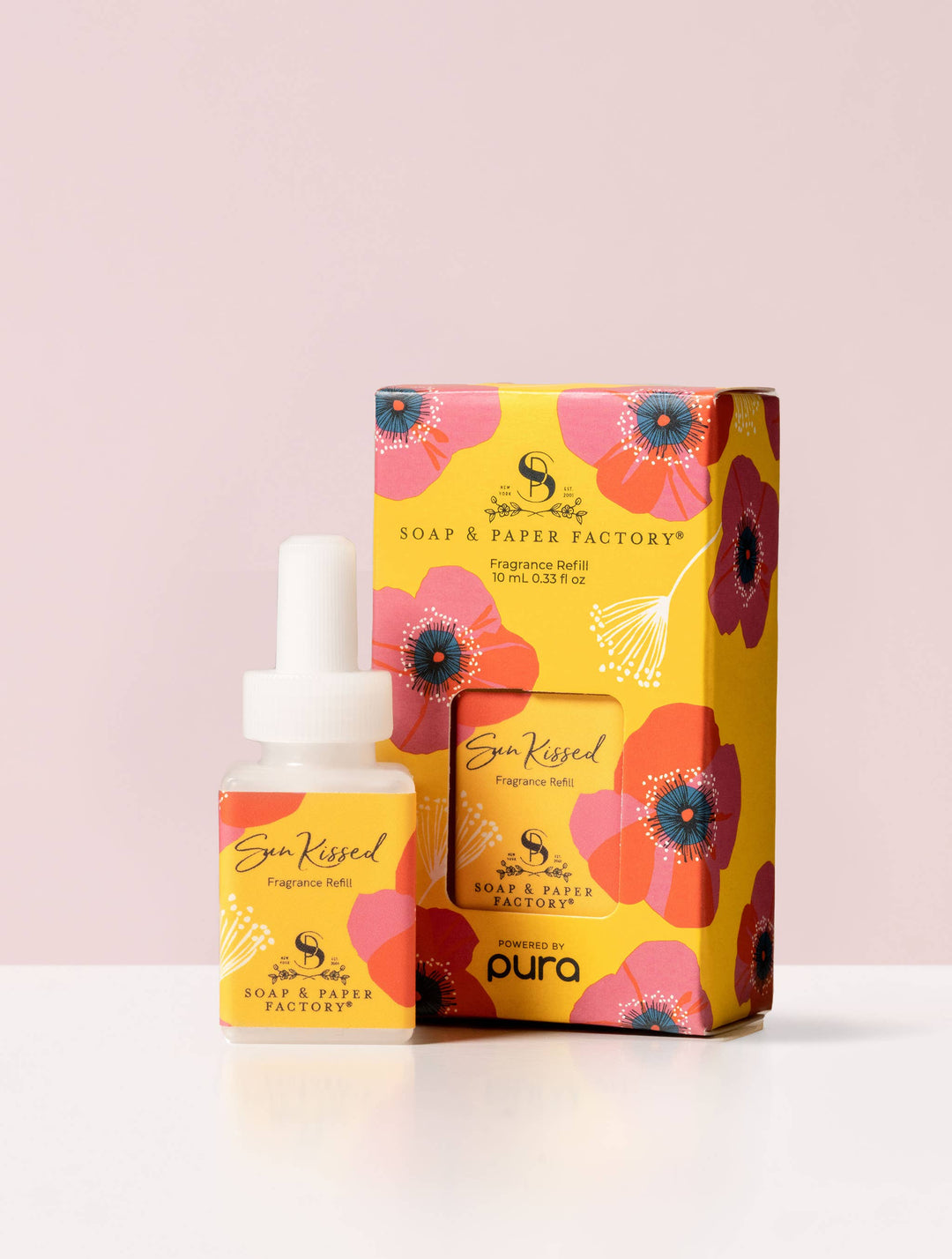 S&P Pura Refill - Sun Kissed
---
Soap & Paper Factory's Sun Kissed fragrance is a blend of sun-drenched citrus and bright blossoms. Loaded with positive vibes, Sun Kissed will infuse your life with sunshine and happiness every day.
The Pura Smart Home Fragrance Diffuser allows you to customize your scent experience from the convenience the PURA app on your smartphone. Also compatible with Alexa and Google Home. Customize schedules, swap between two scents....it even has an ambient nightlight (LED)! It's a revolution in home fragrance and we are thrilled to be partnered with PURA to offer Soap & Paper Factory fragrances for your home.
HOW TO USE: Insert the Refill Vials into the PURA Smart Home Fragrance Device and activate them on your smartphone. Each vial lasts for 100+ hours! These vials are only for use with the PURA device. ABOUT SOAP & PAPER FACTORY: Soap & Paper Factory has been creating beautifully fragranced home and body products for over 20 years.
In-Store Pickup Available